There's no fixed price when it comes to sending packages overseas.

Many variables influence shipping rates, such as delivery times, courier fees, and more. And those rates can vary greatly from very low to extremely high leaving you wondering why the price gap is so big. While shipping internationally is a big mystery itself, knowing what you're paying for before arranging the next shipment can help you relieve the stress.
So, how much should it cost to ship packages overseas, and what the rates depend on? To give you a picture, we prepared a brief overview of what the price actually involves.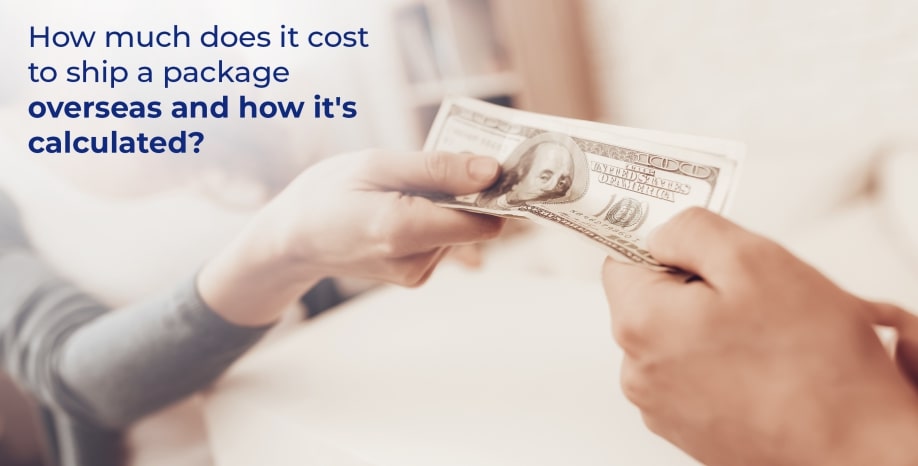 The shipping cost mostly depends on the size and the weight of a parcel you're sending abroad. 
Put simply, the bigger and heavier the parcel is, the more its shipping is going to cost and vice versa. But that doesn't necessarily mean you will ship a tiny and lightweight parcel very cheaply. Most international shipping companies have fixed delivery fees or minimum weight for packages they ship. So don't forget to check on these numbers when sending packages overseas. 
At this point, it is also important to understand that the shipping cost is calculated depending on the actual weight and dimensions of the whole package, not just the goods inside. So if you're looking for the cheapest way to ship books or any other items, it is recommended to use lightweight internal packaging and an optimally sized box to avoid empty spaces that result in a pointless price boost when shipping packages internationally.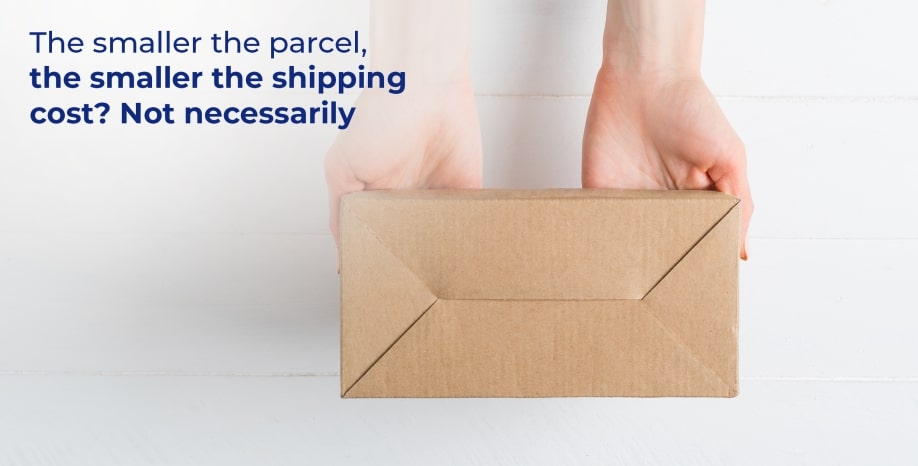 The total cost of sending packages overseas can also greatly vary depending on the location you are shipping to. 
Each country has different customs clearance processes and regulations on receiving cross-border packages that might end up in increased shipping prices. For example, sending a parcel to Romania will probably be a bit cheaper than shipping it to Russia from the USA, unless the shipper specializes in delivering packages to that location and is able to offer decreased shipping rates. 
You can easily compare the shipping prices to most European countries from the US with this handy tool.
No less than the destination country, a dispatch location can also affect package delivery cost.
It is important to follow not only the import rules of the receiving country but the export rules of the country you are shipping from as well. But if you're sending packages overseas with a trusted company, you won't need to worry about a thing here. 
AEC Parcel Service is the expert company for shipping packages from the USA and Canada to Europe and beyond. When you send packages with us, rest assured you'll be properly informed about all requirements and possible expenses depending on your parcel direction.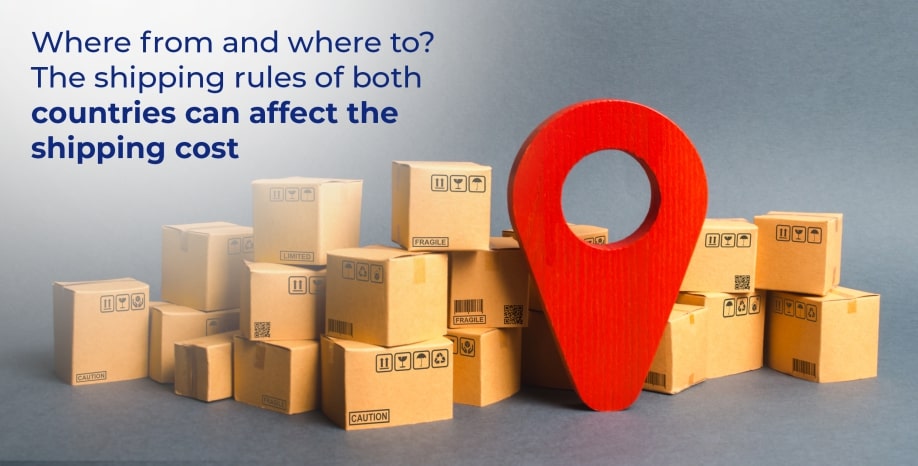 How fast you need your packages to arrive also influences the shipping costs. 
International shipping companies offer various shipping methods, such as express, economy, premium, standard, super express, expedited, and many more. But simple express and economic methods remain used most widely. 
Express deliveries require faster and more advanced processes to get a package where it needs to go on time. Express services can get a parcel from point A to point B in several days, while economy shipping can take weeks. Obviously, faster shipments are more costly. So choosing an express option over the economy might even double the shipping expenses.
However, we all want our packages to arrive as quickly as possible. At AEC, we make shipping affordable regardless of which shipping method you choose. Find cheap international shipping options here.
Now that you got the basic information on what shipping cost depends on, you need to choose a reliable carrier. 
Needless to say, a carrier itself has the biggest power to decide on the shipping rates. Different shipping companies offer different shipping rates depending on the shipping method you choose. It can range from as little as 0.85/lb for an economy option to a headache-giving price for an express option. 
The thing is you will often see unreasonable pricing when looking for ways to send packages overseas. Once you calculate a shipping cost, consider whether the price is logical according to the variables listed above. If it's not, look for other options to avoid overpaying.
At AEC Parcel Service, our major goal is to offer one of the cheapest shipping rates on the market along with impeccable service quality. You can easily estimate the shipping cost when sending packages overseas with an AEC calculator. Send a parcel to Poland, Romania, Russia, or to any other country listed here at actually affordable shipping rates and stop spending a lot on shipping. 
Already using AEC? Tell us what your experience was or check our reviews here.