Wondering what is the best way to send packages to Romania, Poland, Russia, Ukraine, or any other European country?

The answer is simple. You have to choose the right parcel delivery company.
Unfortunately, picking one is easier said than done. Since there are many companies offering international deliveries, you need to think carefully when looking for a courier to deliver your parcels abroad. Many factors needs to be considered, so choosing the right shipper can be confusing.
To make it less challenging, we have outlined the most important things to keep an eye on when looking for an international delivery company.
So let's get started.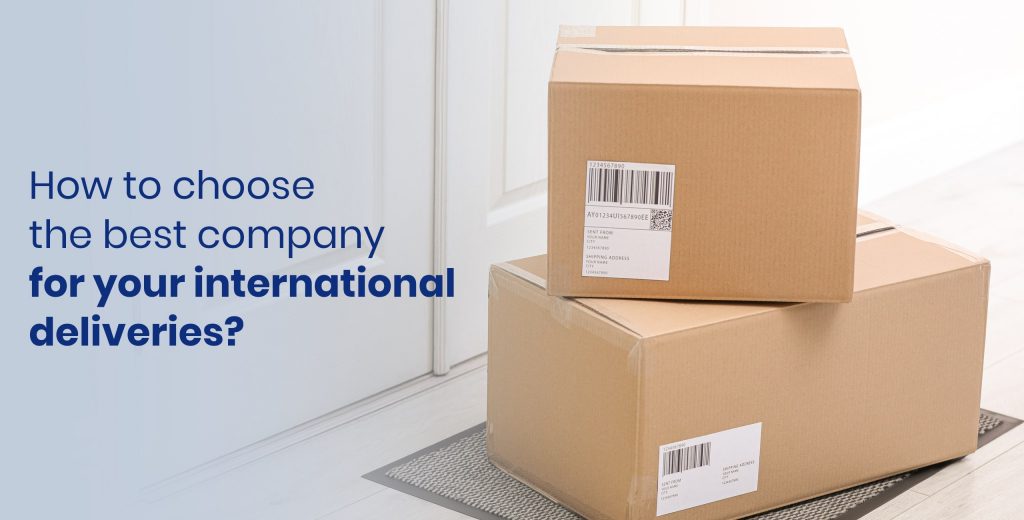 For most, price is the key factor when choosing any kind of service. And picking a parcel delivery company is not an exception. That's why you might start out by considering the shipping costs. 
However, high prices do not guarantee quality services. Shipping overseas is a complex procedure that requires advanced methods and each reputable courier should offer it. But no one wants to overpay. So, the main point here is to find the courier which is reliable, meets your needs, and offers reasonable pricing.
Luckily, international shipping companies with premium services at affordable prices do exist. And AEC Parcel Service is one of them. You can find it out for yourself by using our handy shipping calculator and getting an instant price quote.

Different shipping companies have different packs of services. While some provide you with simple shipping services, others offer a bunch of perks in addition. 
You should choose the courier which offers additional value next to its main services. Always research what the company has to offer and if you find it beneficial, go with it. This way you will definitely get the best out of international shipping.
Here at AEC Parcel Service, we make shipping from the US to Europe pleasant by providing our clients with extra value. That includes free parcel insurance, free pick-up services, caring customer support, and more.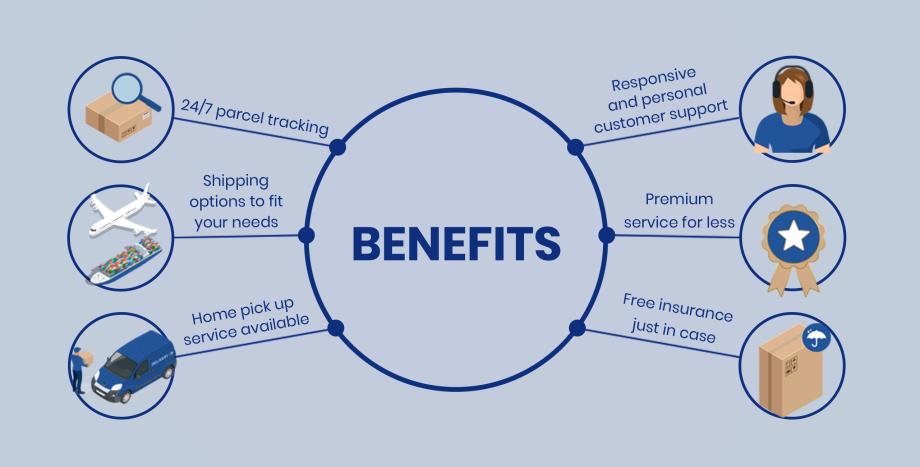 When choosing a parcel delivery company, you should consider what's the best way for you to hand-over your parcels to the courier. Whether you choose a pick-up service or decide to leave parcels at the drop-off point, it shouldn't be time-consuming. 
Home pick-ups are pretty convenient if you don't want to leave your place to send a package. The courier will simply collect your parcels from your location. 
But you can also benefit from package drop-off locations. These are various shops and other places where packages are collected by courier after you leave them there. If you're usually out of your home, dropping your parcel at a pick-up point might be even more convenient than the home pick-up option.
Delivery time frames are also an important thing to consider when choosing a parcel delivery company. Think about how quickly you want your parcel to arrive at its destination point and check if the courier is able to meet this need.
If you want your parcel to arrive in a few days, choose express delivery. But if you have time and there's no rush, economy shipping might be your option.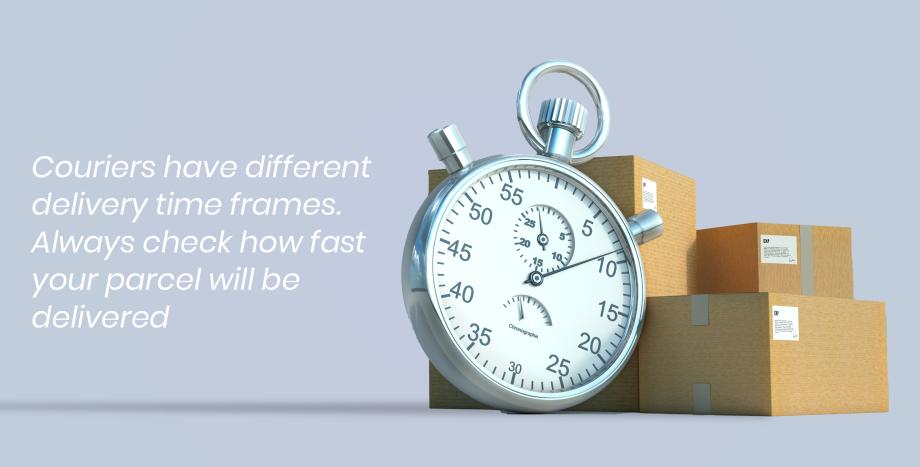 As package shipping across the Atlantic is a complex procedure, it can be quite stressful. And not knowing where your parcel is definitely won't keep you calm.
If this is the case, you need to choose a courier with an easily accessible and real-time tracking option. When you send packages with AEC, you can track them with our handy tracking tool. Just enter the tracking number we provide any time and you'll find detailed information about the status of your parcel.
Finally, yet importantly, think of assistance if there happens to be a need. Many questions or unexpected situations can come up when sending packages overseas. So, you always need to have someone to turn to. But not each company will provide you with quick and thorough responses.
By choosing a very well-known courier you risk becoming just another customer out of millions of others. And in this case, you probably will experience a lack of customer care. Simply put, the bigger is not necessarily the better. 
choose a parcel delivery company that best matches your needs and makes an extra effort each time you create a shipment. And try to strike the perfect balance between what a courier has to offer and how much it's going to cost.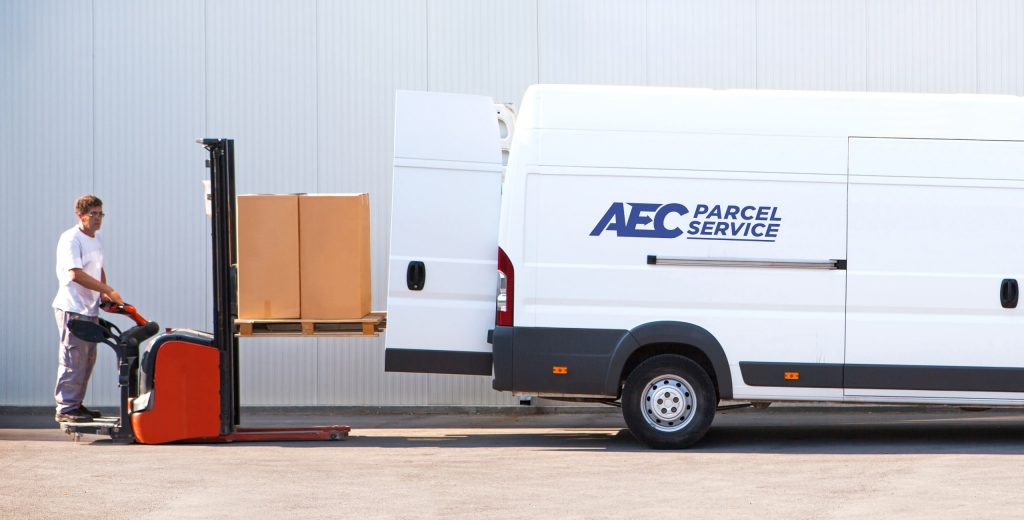 Finding the perfect balance between quality and cost is easy at AEC and here's why:
We deliver professional and personal assistance every step of the way.

We make shipping simpler with our smart shipping rates calculator and handy tracking tool.

On-time deliveries and smooth processes are our key goals.

We have many drop-off points throughout the US and Canada.

We provide customers with free parcel insurance and free pick-ups.

We offer one of the most competitive shipping rates on the market.