There's no doubt that international package shipping is a great way to share and connect with loved ones living overseas. Especially now, when reaching one another is harder than ever.

But lately, many carriers have unreasonably boosted the pricing. And when it comes to spending lots of money on shipping, it can be frustrating.
We all want to save and we always look for affordable shipping rates. But did you know there are also other ways to save on international package shipping? And in this blog post, we're showing you how to ship packages without hurting your pocket.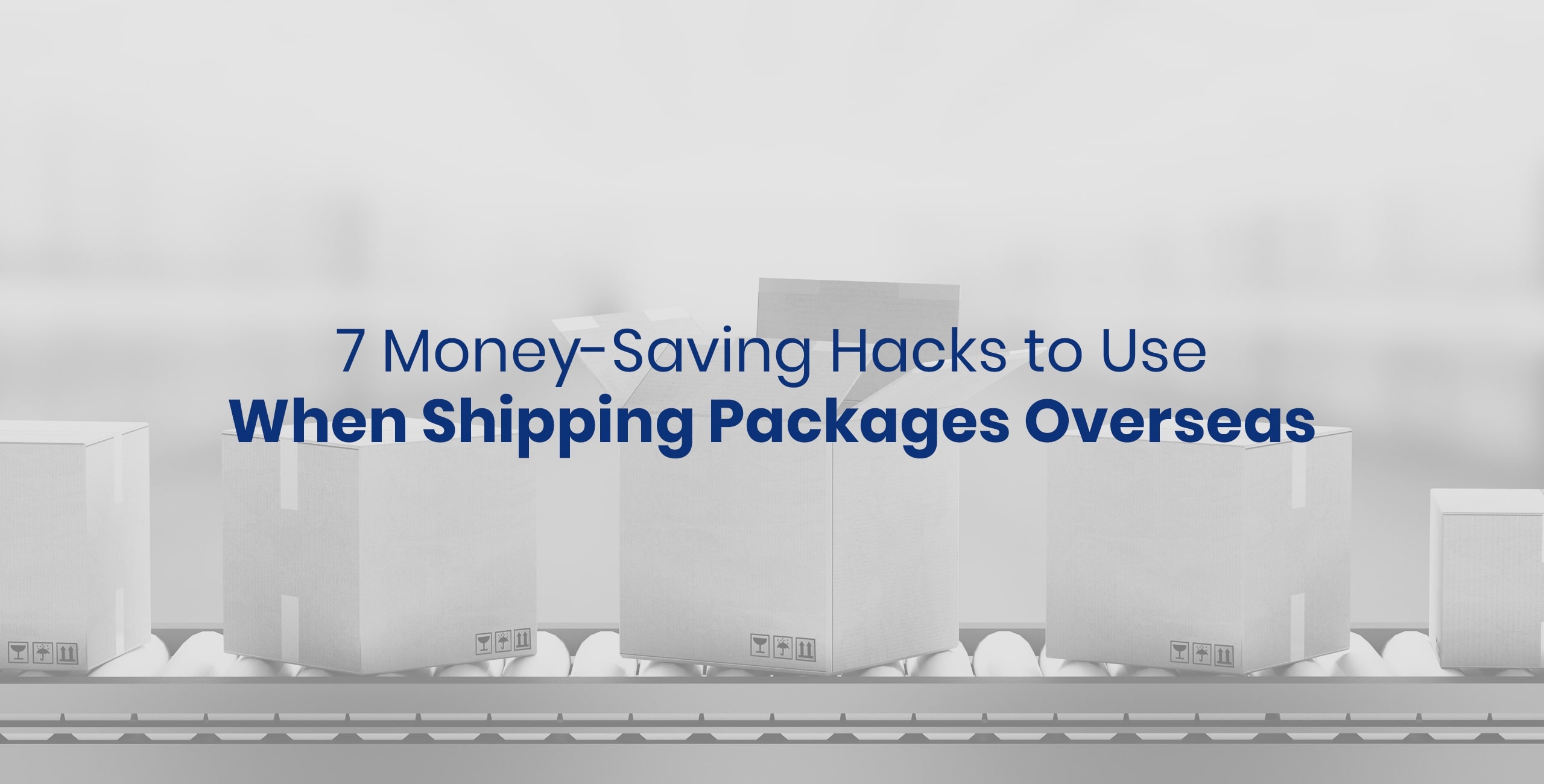 Consider these 7 tips to actually save money on international package shipping:
1. Reuse packing materials
Packaging materials can be expensive. Buying bubble wrap, kraft paper, and other stuff each time you need to send goods overseas is quite wasteful. Especially if you need to ship packages regularly. And all of us know that spending money on such things is really annoying. 
But you can easily trim shipping costs simply by reusing materials left from received parcels. That's right! All packaging materials can be used many times as long as they function well. But be careful with used carton boxes, as a weak one can cause trouble to successful package delivery and its safety. Be extra mindful of it when shipping to Ukraine, Latvia, or any other distant country.
2. Reduce package weight and the box size
We've learned that the best way to save money on package delivery abroad is to minimize parcels' weight and size. One of the most common mistakes when sending packages overseas is putting goods in an oversized box. It makes your package bigger and heavier than it needs to be, which results in increased shipping costs.
Put your goods into an optimally-sized box with as little free space as possible. Also, choose a lightweight box and internal packing materials since some can be pretty heavy. This method definitely helps to lower costs on package shipping.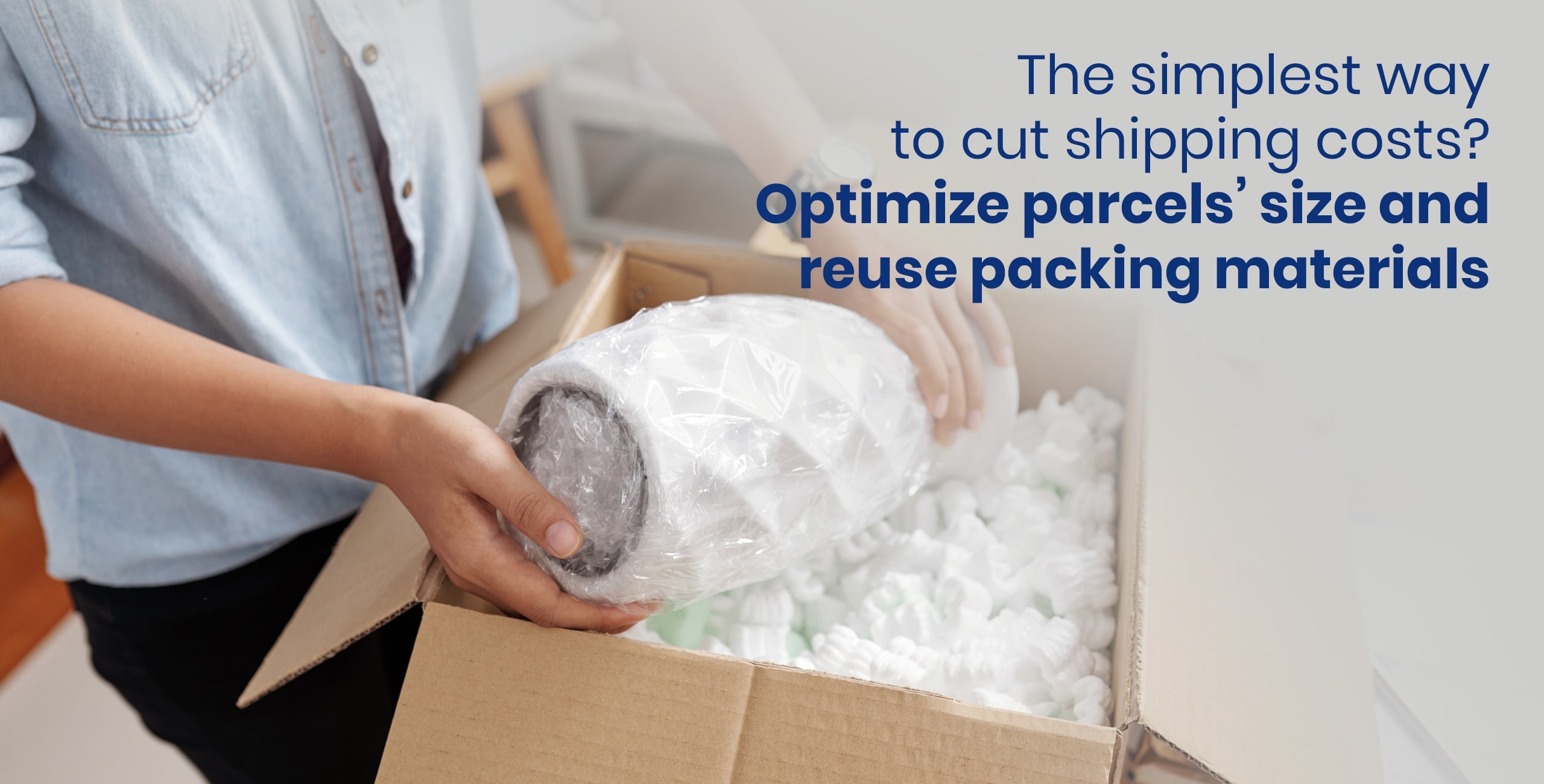 3. Choose an economy shipping option
We all want our package to reach its destination as soon as possible. But let's be honest. Speed is not always what you need. So spending your money on express deliveries might not be the smartest thing to do when trying to save on international package shipping. 
Every carrier offers different shipping options and economy shipping is usually one of them. The delivery speed will be slower, but it will cost less. So choosing this cheaper shipping method can save you big. 
Find out the cost difference by shipping option at AEC with our handy shipping rates calculator.

You want to send packages to Poland or to another country for your loved ones at holiday timing, but you have too many cousins to afford separate shipments for each. Sounds familiar?  
If you've ever experienced something similar, don't fret. You don't necessarily have to send a bunch of separate parcels. Just put all items in a bigger box, send them to one of the receivers, and simply ask him or her to hand out goods to others. This way you'll definitely save on shipping to Poland or any other location.

5. Drop packages at pick-up points by yourself
Another efficient way to reduce costs on international package shipping is to leave your packages at drop-off locations by yourself. You can have it picked right from your doorstep, but usually, there will be an extra charge for it. So unless the shipper offers a free pick-up option as we do, the wise thing to do would be to take advantage of those pick-up points. 
Plus, it can speed up the shipping process, as you won't need to wait up for your parcels to be picked up by the courier. Choose the most convenient and strategically located drop-off point close to your home and leave your packages there on your way to work or store.
Find our drop-off points here.
6. Don't spend money on parcel insurance
Package insurance is a must if you want peace of mind when sending packages overseas, but normally it also costs extra. At this point, you may wonder if parcel insurance is what you really need. Of course, you can send packages without it, but there's always a risk if packages get lost or stolen. 
But don't worry, there is a way out. Some shipping companies offer free insurance for parcel shipping, and AEC Parcel Service is one of them. Choosing a company with free parcel insurance will save not only your money but nerves as well. 
7. Find a parcel delivery company with low shipping rates
Certainly, finding a delivery company with affordable rates is the most effective way to save on international package shipping. More than all the above, the shipper with low rates will save your money the most. 
But here's the tricky part. When you find a cheap international shipping service, stay aware of scammers, unlicensed or unprofessional carriers. They will offer you unbelievably low rates, but will they get your parcels exactly where it needs to go, safely, and on time? You have to be careful with low-cost shippers. Find the one with reasonable pricing and an excellent reputation.
Ready to save big on international shipping? Use these shipping hacks, choose AEC Parcel Service, and don't overpay for international package shipping ever again.