Are you lost on how to ship a cell phone internationally? No worries! You're definitely not the only one. International package shipping can be tricky. Especially when it comes to sending restricted items. If you need help on this matter, you've come to the right place!
Even shipping ordinary items, such as books, overseas can be a challenging task. So when it comes to sending electronics, it's natural to feel lost and confused. Fortunately, we've prepared some tips on how to ship a cell phone internationally that will help you.
Are you ready to master all the ins and outs of phone shipping? Then, keep on reading.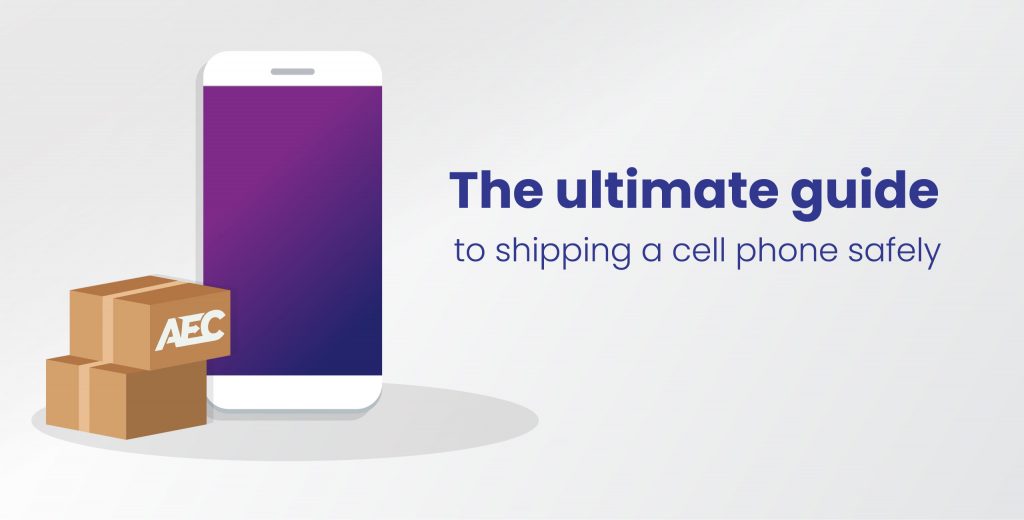 Regulations for shipping a cell phone internationally
Before learning how to ship a phone, you might ponder whether you can mail it overseas at all. Rest assured, you can ship a cell phone internationally. But you need to be aware of restrictions on sending lithium-ion batteries.
Lithium-ion batteries belong to the category of hazardous goods. They're liable to overheating and are susceptible to high voltage. Their transportation is strictly regulated by the IATA (International Airport Association). Some types of lithium batteries, e.g. lithium metal, are forbidden to be shipped alone, i.e. not put inside the device they power, by air.   
But when it comes to sending phones overseas, it's a slightly different story. These devices use lithium-ion batteries that are pre-installed within. So similarly to shipping laptops, phones can be transported by both air and sea as long as you comply with the respective safety measures.
Do keep in mind that restrictions for international shipping may differ depending on the country. For instance, if you're shipping to Germany from the USA, you should check both Germany's and the USA's policy on shipping lithium batteries.
It's also important to note that not all carriers accept parcels containing devices with lithium batteries. So you need to choose a shipping company that handles such packages, for instance, AEC Parcel Service. Our dedicated team of professionals will gladly accept your parcel and consult you on how to ship a cell phone internationally during any step of the shipping process.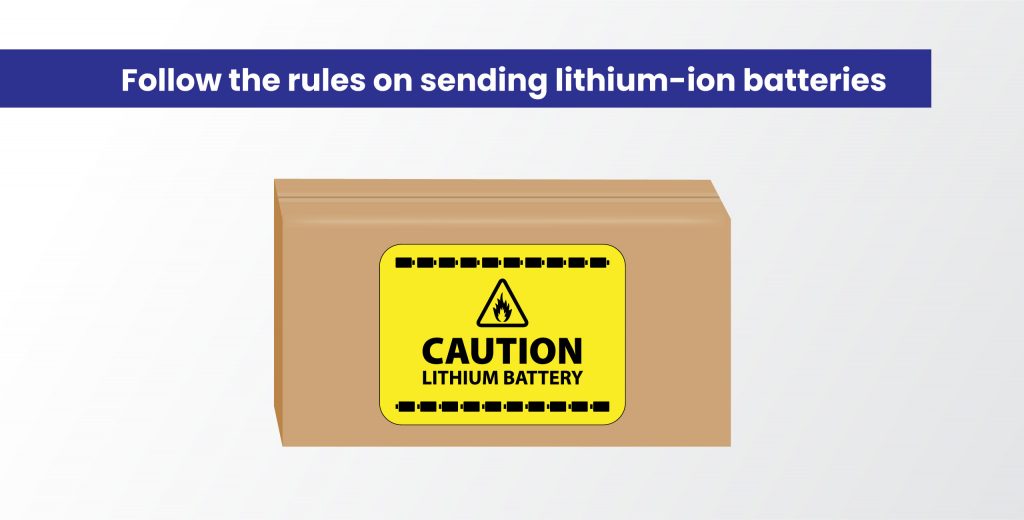 How to package a phone for shipping
A safe package delivery greatly depends on the proper packaging. Since electronic devices are delicate items, you should pay as much attention to this step as when packing fragile items for shipping.
The best way to ship a cell phone is to use its original packaging. Simply put your device into its box, close the lid tightly and secure it with tape. Then, wrap the box in bubble wrap or newspaper for extra protection. Don't stress if you haven't kept the original box. You can also package a phone for shipping with new materials.
If you don't have the original packaging, wrap your phone with at least two layers of bubble wrap. It should be enough for initial protection. Wrap any of the accessories separately from the cell phone. If you're shipping to Europe from the USA, it won't hurt to add another layer of protection by placing the wrapped cell phone into a padded envelope.
The next step is to prepare the shipping box. When mailing a cell phone, it's essential to get a cardboard box that's only a few inches larger than the gadget. A properly sized box will ensure that your phone doesn't tumble inside.
Cushion the bottom of the box with bubble wrap, kraft paper, or newspaper. Load your wrapped phone into the box and immobilize it by filling the remaining space with padding. Finally, close the box and seal it firmly with tape.
How to ensure a safe phone delivery
When learning how to ship a cell phone internationally, safety is the most important. As discussed earlier, phones contain lithium-ion batteries. Thus, mailing them requires more precautions than shipping books or other non-dangerous goods.
First of all, turn your cell phone off before you start preparing it for international shipping. If you leave the device on, it might affect the lithium-ion battery and pose a danger to the people involved.
Secondly, don't remove the battery. It should stay pre-installed inside the phone as a safety measure. It's also advised to keep the battery at a low charge, around 30%, to minimize any risks of it creating a dangerous situation during phone delivery.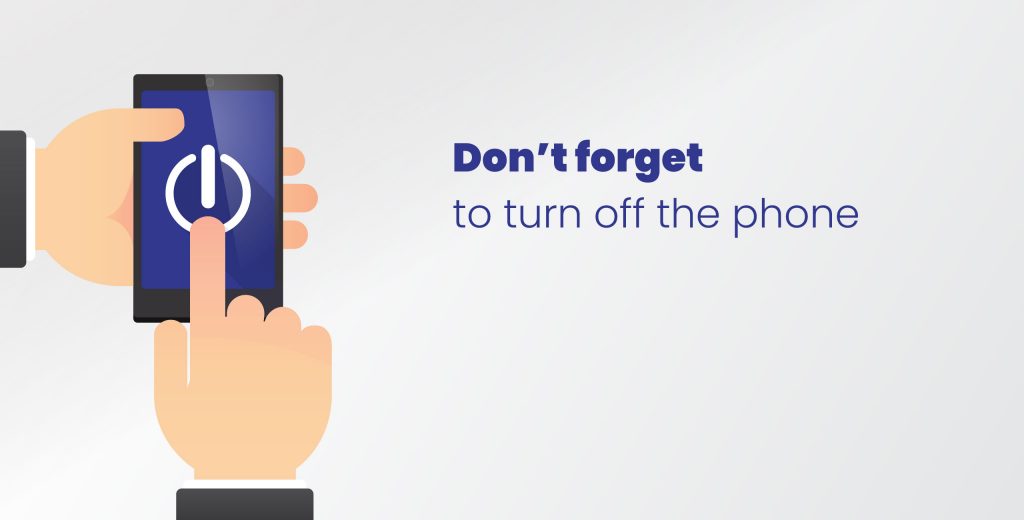 Selecting the right phone shipping company
Picking the right carrier for phone shipping is not as straightforward as it may seem. There's a great selection of international shipping companies, so you need to be prudent and wise to choose the one that's best for you.
To avoid scammers and unprofessional services, always check the shipping rates and the benefits that come with them. Higher cost doesn't always mean better service. And cheaper price sometimes doesn't cover the perks that could make the shipping process easier for you, such as a pick up from home.
When mailing a cell phone overseas, it's recommended to select a shipping company that offers package insurance. You should also pay attention to how responsive a company's customer support is. Not all carriers are prepared to guide their clients, if you need some advice on how to ship a cell phone. But that's not the case with AEC Parcel Service!
Our responsive and personal customer support is always there for you. We offer premium services at an affordable price. We're flexible with package insurance plans, too. Although our rates have 100$ worth of insurance already included for free, we have an option to choose extra insurance at an affordable price.
How much does it cost to ship a phone internationally?
If you're interested in how to ship a cell phone internationally, you're probably also wondering how much it might cost. The price of sending a cell phone overseas depends on the weight and size of your parcel, the destination country, and the chosen shipping method.
Phones are quite small and lightweight. So the shipping cost will mostly depend on the country you're sending your device to and the shipping method. With AEC Parcel Service, you can pick either the express or the economy shipping. The first is more expensive, but faster, and the latter is cheaper, but slower.
To check the cost of shipping your cell phone and to compare the prices for the express and economy options, visit our shipping rates calculator.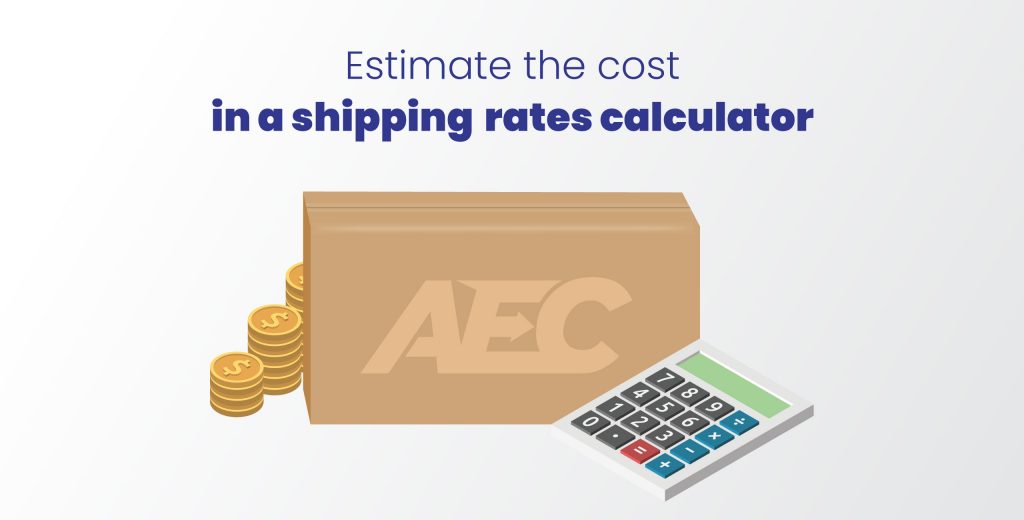 Other things to note when mailing a cell phone overseas
When shipping internationally, you'll have to deal with customs. Each country has its own customs regulations and may require you to provide additional documents related to your package.
That's why it's best to do a little research before sending your phone. You can easily do that by visiting AEC Parcel Service's country guides and clicking on your destination point.
Another thing to note when mailing a cell phone internationally is the address label. It's crucial to put down the address correctly to prevent your parcel from ending up at the wrong doorstep or getting lost. To do that, remember to double-check how the address is written in the country you're shipping to. For instance, if you're shipping to Ukraine, you need to follow the address writing system used there.
Finally, the best way to ship a cell phone is to trust the professionals, such as AEC Parcel Service. Our devoted team will gladly guide you through all the steps of how to ship a cell phone internationally.
With us, you're bound to get a lot of perks, including our affordable rates. We have a vast network of convenient package drop-off locations and even offer a free pick-up from home in some areas.