Do you need to send a laptop, but you just don't know where to start? And if your destination point is overseas, you probably feel even more confused. Fret no more! Here are all the ins and outs on how to ship a laptop.
International package shipping is already complicated as it is. But when it comes to shipping laptops or any other electronics, the challenge increases even further. Let's overcome it together by going step-by-step through the tips on how to ship a laptop.
Ready? Let's begin.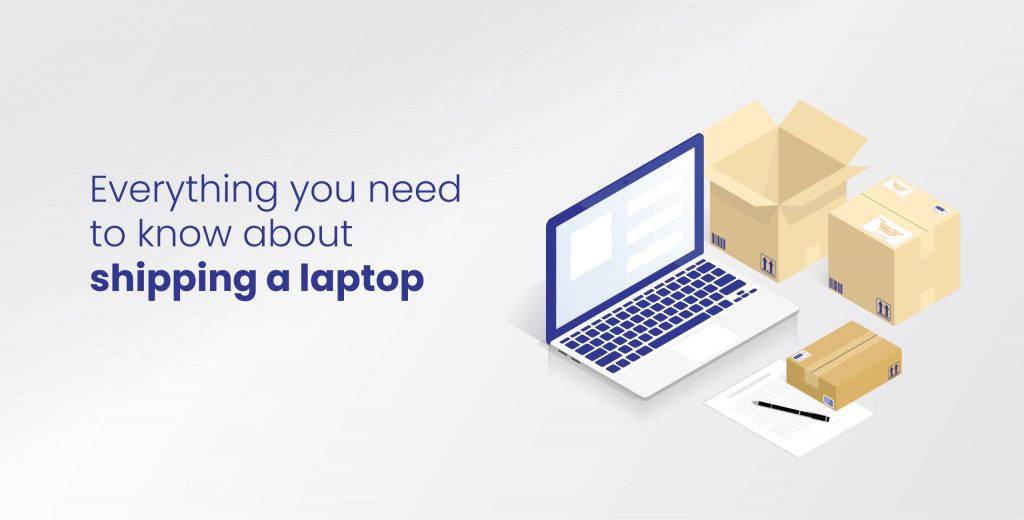 Can you ship a laptop internationally?
The answer is yes, but you need to follow the regulations for international shipping of electronics. And that includes complying with the rules for sending lithium batteries. It's especially important if you're shipping to Europe from the USA.
Lithium batteries are classified as dangerous goods. They're prone to overheating and may pose a risk to people involved in the delivery process. That's why sending them is restricted and monitored by IATA (International Air Transport Association).
If you're wondering how to ship a laptop, be sure to get familiar with the lithium battery guidance prepared by IATA. You'll see that both types of laptops, with removable and non-removable batteries, may be shipped internationally with proper documentation and safety measures.
Don't be afraid if you can't spare the time to familiarize yourself with all the rules or if you find them too confusing. Simply choose a reliable shipping company, such as AEC Parcel Service. Our team is here to help and advise you throughout the shipping process.

How much does it cost to ship a laptop?
When it comes to international parcel shipping, the cost depends on several factors. Sending laptops overseas is no exception. The price is determined by the weight and the dimensions of your package, the shipping method (express or economy), and the destination country.
If you're shipping to Ukraine from the USA, it's bound to cost more because the distance is longer. But it's not always true. It also depends on the carrier. For example, AEC Parcel Service offers affordable rates even when shipping to Eastern European countries.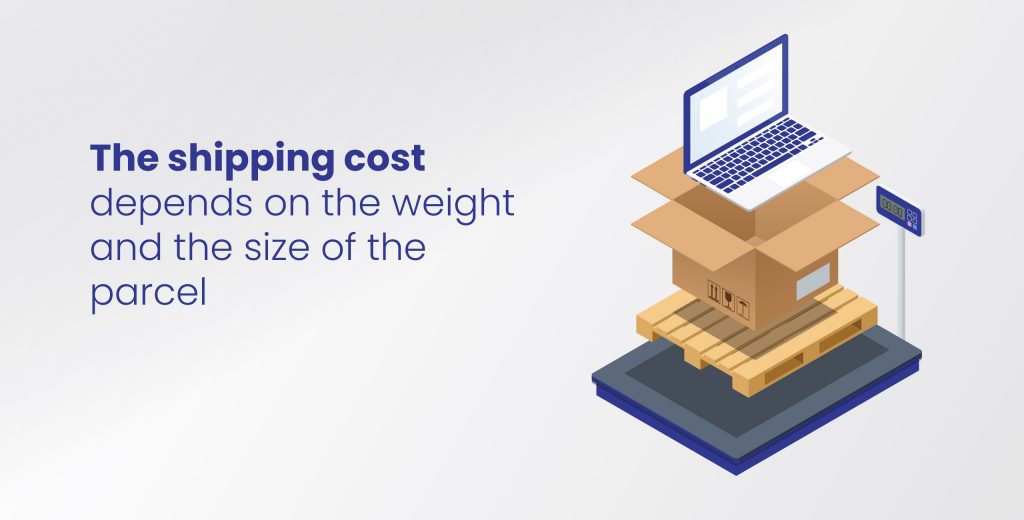 How to pack a laptop for shipping
Proper packing is crucial when you want to ship fragile items. And a laptop falls under this category. It'd be a shame if your device got scratched, cracked, or ruined in any other way. It's better to prepare it well for transportation.
There are two ways how to package a laptop for shipping. You can count on the original packaging, if you still have it, and add some extra strengthening. Or pack a laptop from the scratch.
If you're using the manufacturer's packaging, be sure to wrap your device the same way it was packed initially. Beware that the sturdiness of the original packaging is weakened after shipping with it once. That's why you need to strengthen it. Especially if your destination country is on a different continent as in the case of shipping to Germany from the USA.
Follow these tips on how to ship a laptop with its original packaging:
Study the packaging to see if there is no damage.

Strengthen the packaging with tape, if needed.

Put it into a larger box.

Fill the empty space around the original packaging and on its top with cushioning materials.

Seal the lid and label your parcel properly.
Don't worry if you didn't keep the initial packaging. You can make your laptop ready for transport with new packing materials.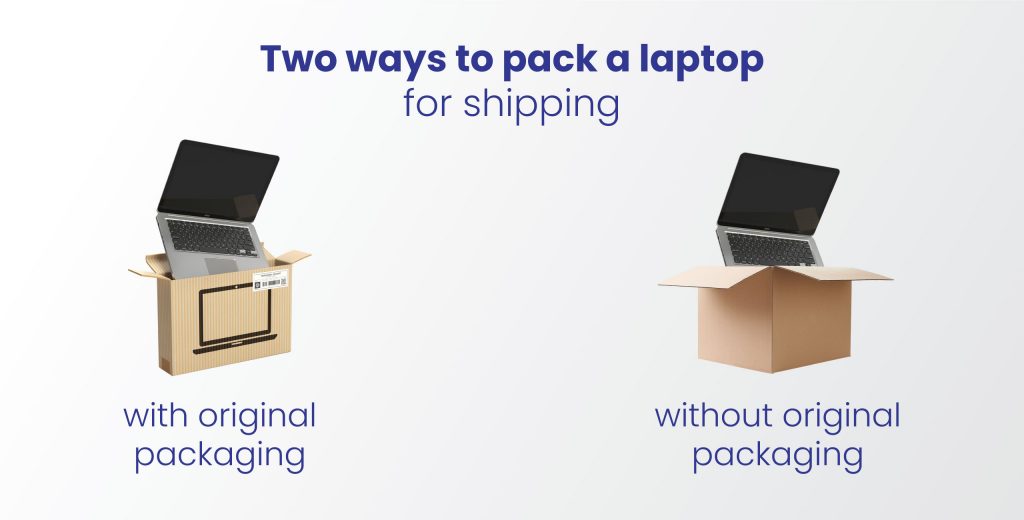 Laptop packing from scratch will be easy if you follow these guidelines:
Inspect your device so that there is no dust or moisture on the surface.

Place a thin protective layer on the keyboard to keep it and the screen safe while the laptop is closed. Bubble wrap or foam will serve this task the best.

Pack the laptop

in bubble wrap with the bubbles facing the device. For extra safety, use two layers of bubble wrap and secure them with tape. Fold any of the accessories separately from the laptop.

To ensure a safe

laptop delivery

, pick a box that's only slightly larger than the device. You can choose a corrugated cardboard box or get a padded box specially produced for shipping fragile items, including electronics.

Put the wrapped gadget inside the box. Fill in the remaining space with cushioning, e.g. packing peanuts. Also, use foam wrap to keep the device from moving inside.

Don't forget to add any remaining accessories. They should also be protected with padding materials and restrained from moving inside the box.

Check if the insides are stable by shaking the box a bit. If everything's good, seal and label the package.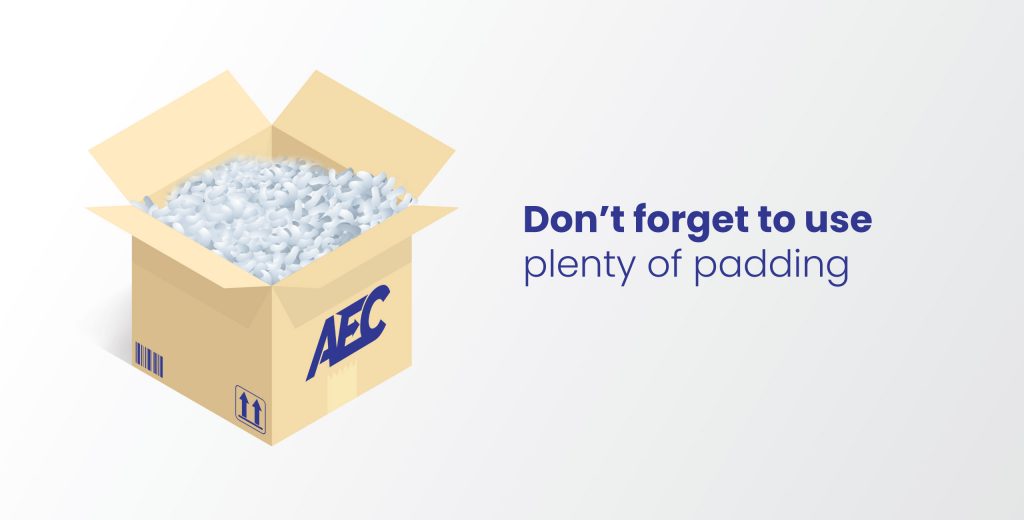 How to safely ship a laptop
When pondering on how to ship a laptop safely, you should consider several things: suitable packing, the right shipping company, and insurance. With these aspects combined, you're sure to get your device delivered in the safest way possible.
Sometimes it might be difficult to choose the carrier that matches your needs the most. You might get easily tempted by lower shipping rates. But don't make the shipping cost your key determinant if you wish to safely ship a laptop. Be sure to take into consideration the benefits the carrier is offering and other tips on how to choose the best parcel delivery company.
It's also reasonable to insure your parcel when shipping laptops internationally. Electronic devices are items of high value and sending them overseas puts them at a risk. Package insurance will help to lessen that risk.
And if you're doubting whether you wish to pay extra for insurance or not, AEC Parcel Service has you covered. Although we offer 100 $ worth of insurance already included in the shipping price for free, you can always choose to get extra insurance at a very affordable cost.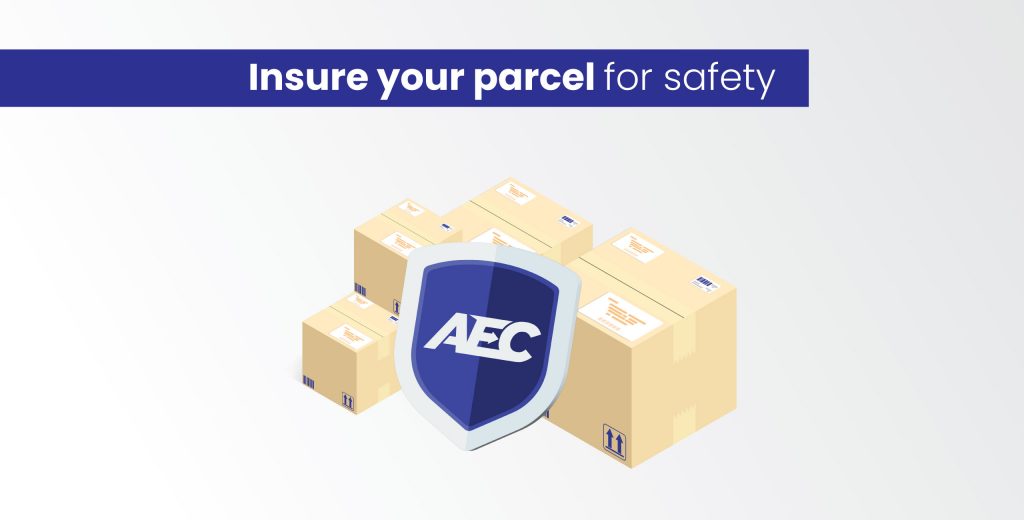 International shipping of laptops
When it comes to the international shipping of laptops, don't forget to familiarize yourself with the shipping regulations of your destination country. Since these gadgets contain lithium batteries, sending them may be prohibited or restricted in some countries. You may also need to provide additional documents or mark your parcel differently depending on the country you're shipping to.
To guarantee a smooth international laptop delivery, be sure to correctly fill in and attach the customs declaration. It's a must when dealing with international package shipping. Picking a dependable shipping service provider that has responsive and personal customer support also helps to ensure that your parcel arrives without any troubles.
Best way to ship a laptop
If you're still confused about some steps on how to ship a laptop, simply leave it to AEC Parcel Service. Our team is ready to help you throughout the whole process. We offer many perks for your convenience, such as free insurance and a great range of package drop-off locations.
With us, shipping a laptop will be easy. And affordable, too. AEC Parcel Service offers one of the lowest shipping rates in the industry.