Fast parcel shipping service does not surprise anyone nowadays. Few days deliveries after ordering goods online is now a casual thing. And when we need to send something to friends or family in another city, we can easily schedule the same-day package pick-up straight from our doorstep and have it delivered right away.

However, all this counts only for local shipments. When it comes to international parcel shipping, distance is not the only factor that distinguishes it from domestic shipping. The process of international shipping can be much more complex and overwhelming.
Local package shipping is much simpler compared to shipping to another country because you simply pack the item, label it, and hand it to a local courier. It is, however, a little bit more complex when shipping internationally. You need to fill out some documentation and follow the rules you may not be aware of yet. But that's not just it. Here we have summarized the differences between domestic and worldwide parcel shipping. 
Let's get started.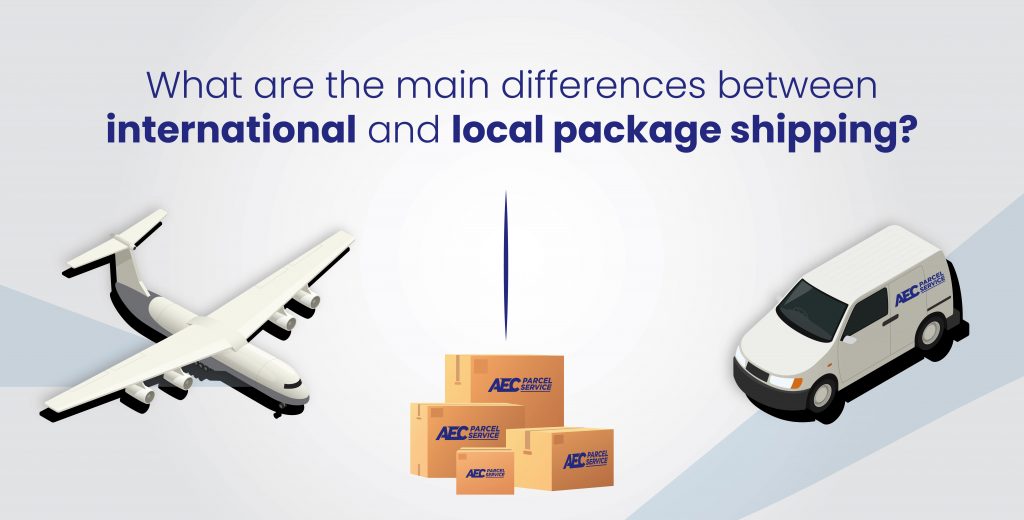 What is international parcel shipping?
Put simply, international shipping is a process when the package is delivered from one country to another. Usually, parcels overseas are delivered by air or by sea. It is up to you which shipping method suits your needs, as shipping by sea usually takes a much longer period of time, but costs less.
Although international package shipping is defined pretty simple, it may surprise you with a few challenges. Let's hop to the biggest differences between international and local parcel shipping you need to be aware of.
International shipping usually costs more than domestic due to more complex transportation processes and of course, longer distances. But that's not just it. 
Once the parcel is received in the destination country, it has to go through customs. Each shipment is inspected in order to make sure it corresponds to that countrys' rules for cross-border packages. Naturally, these additional processes result in increased parcel shipping costs. 
Yet none of these aspects make the strongest influence on international shipping costs. Usually, the cost mainly stands on the package shipping company you choose. Here at AEC Parcel Service, our main goal is to offer reasonable and affordable shipping rates for each shipment you send overseas.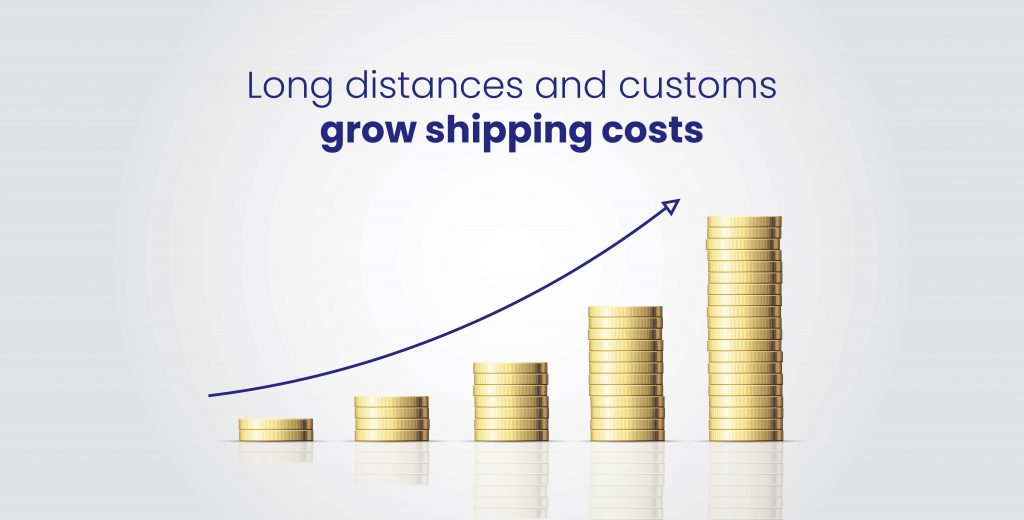 The stack of documents you're going to deal with is going to be much bigger when you're sending packages overseas. You will be asked to fill out the declaration form to state the contents and the value of your package, as it is required by customs. Plus, few additional signatures might be required to get your packages insured.
However, the documentation procedures you're going to deal with are for your own good. In case something unexpected happens to your parcel on an international journey, it will be much easier to claim damage compared to shipping locally. Usually, international shipping companies are accountable if anything happens to your packages from their end. Plus, the majority of reliable carriers have a strong customer support backup to deal with such inconveniences.
When you ship packages locally, you basically don't need to worry about the contents of your package. But when you're shipping overseas, you have to follow the export rules of the origin country and import rules of the destination country. This part is extremely worth your attention when you're shipping gifts to Europe from the USA.   
Each country has different rules on the items you can import or export. When you ship internationally, you have to familiarize yourself with these regulations and follow them. 
To get the basic knowledge and country specifics, visit our country guides.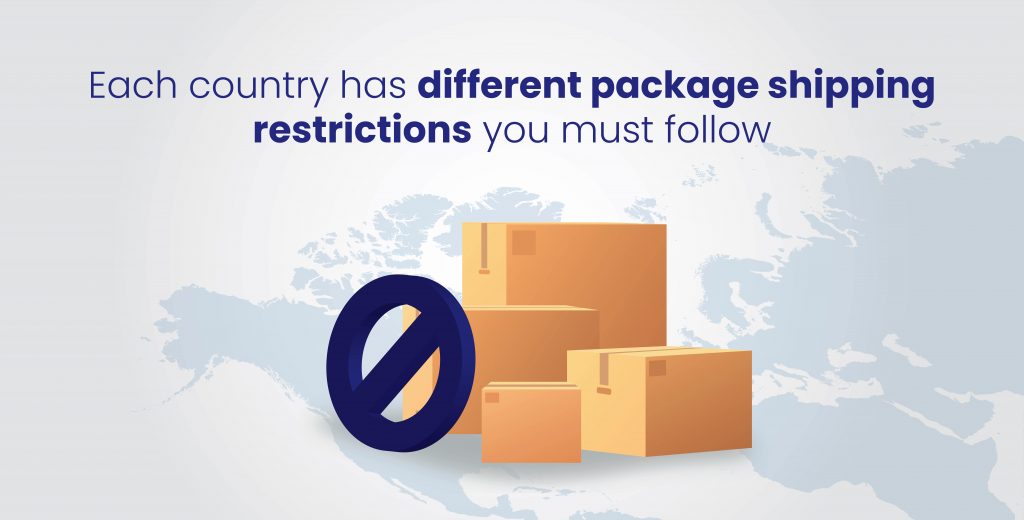 Parcel shipping from one country to another will cost more compared to shipping within the country. However, if you're lucky enough to find a package shipping company with reasonable rates, this difference can actually be minor.
This is because most of the shipping cost is the company's profit rather than costs on transportation or customs clearance. When choosing a courier for your international package delivery, make sure you're not overpaying for international package shipping.
How to ship parcels overseas easily?
International package shipping might seem complex, but it's simple if you have a trustworthy package shipping company by your side. It is the smartest way to ship packages overseas successfully. Shipping experts will help you with documentation, customs, and restrictions worries right away. 
Here at AEC Parcel Service, we do everything in our power to make international parcel shipping easily handled and understandable for our clients. Our helpful customer support team will guide you through the maze of international shipping in no time whether you're shipping to Ukraine, Germany, or any other country in Europe. 
Plus, you will never overpay if you ship packages with AEC. We guarantee one of the lowest package shipping rates on the market.