There are many reasons why you may want to ship a car from the USA to Europe. Maybe you're planning on moving to another country, going on a long-term vacation, or just bought a new vehicle in the States.

Whatever the case is, having your car shipped across the Atlantic securely and swiftly must be your goal. But car shipping from the USA to Europe is a complex procedure that requires patience and thorough planning. And when you think you've sorted everything out, things can still go wrong.
So what's the bottom line here? 
Car shipping from the US to Romania, Poland, Russia, Ukraine, or any other European country doesn't necessarily have to be difficult or frustrating. To avoid mistakes from getting in your way when shipping to Europe, you need to get familiar with the most common ones. This way you'll be confident and ready to face any possible challenges of international car shipping.
Mistake #1 Random choice on the shipping company
The international shipping company should take care of almost everything when shipping your car overseas, so it's really important to choose one wisely. 
Being absolutely sure that your chosen company is reliable and professional definitely helps to reduce stress. So, do your research. Begin with making a list of companies that can take care of your car shipping from the USA overseas. Then analyze the prices, benefits, and reliability of each in that list. 
"But how can I check the credibility of a shipping company?", you may ask. 
Actually, it's quite easy. The most important thing here is to prevent yourself from unlicensed companies and scammers. Any professional shipper will be glad to show you their license and you have the right to ask for it. Also, make sure the company is insured and check out reviews. The experiences of others best describe the trustworthiness of the company. This way you'll be sure that your vehicle is in good hands.
If you want to discover more tips on how to choose a shipping company, read this blog post.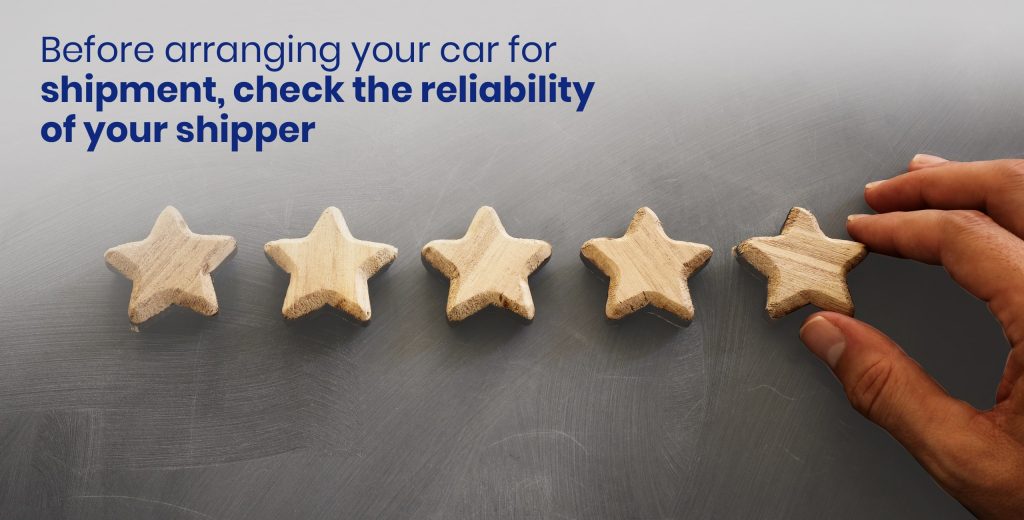 Mistake #2 Poor car preparation for shipment
Even though the shipper will take care of almost everything in the process of car shipping from the USA overseas, the one thing you have to take care of by yourself is car preparation. And by saying that, we mean a few important things: 
Check up your car at an authorized service before shipping it abroad. The car has to be technically prepared for its trip. It's important to check if brakes function properly, the pressure of the tires is sufficient and more. Generally, the car must be in good technical condition. 
Clean your car inside and out when shipping from the US to another country. Keeping your cars' interior and exterior clean and tidy is important for both you and the shipper. It's nice to work with a clean car and to drive it once it reaches your destination. And don't forget to take down everything that can be removed from the outside, such as antennas or roof racks. 
Don't use your car to ship other belongings. It may seem smart to load it with various stuff to save on shipping costs, but you may end up paying even more. That's because the shipping costs usually depend on the weight of the vehicle. Plus, the shipper won't take responsibility if your items get stolen or damaged.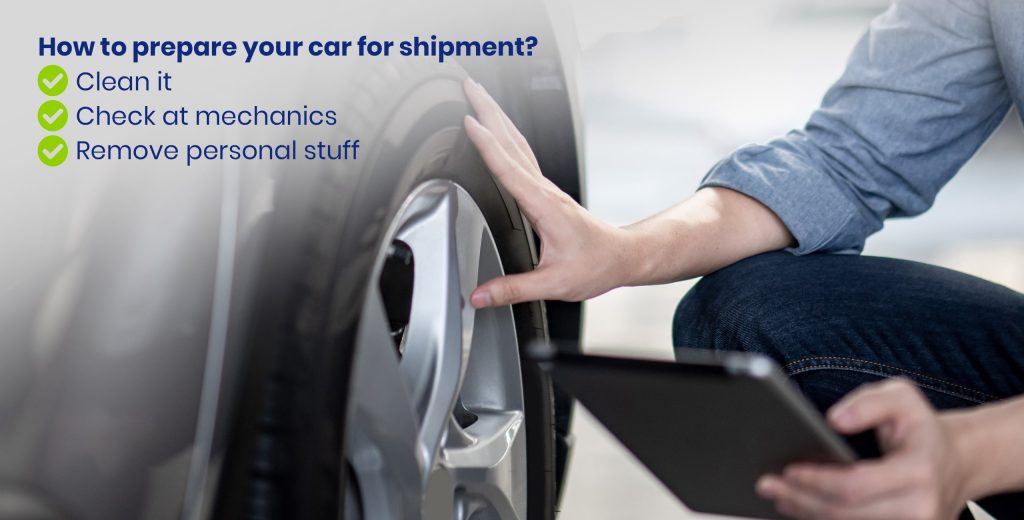 Mistake #3 Forgetting about import taxes
Import taxes are an important thing to consider when shipping globally, but many forget about it concentrating on shipping rates or insurance costs. 
Each country has different regulations on vehicle imports. So, this is quite important. For example, car shipping to Ukraine might be cheaper than to other countries as per import taxes. Your job here is to make sure you are properly informed not only about shipping costs but about import taxes as well.  
Being aware of all possible costs and charges when shipping a car overseas keeps you calm and lets you know the exact shipping cost. A professional shipper should inform you of both the shipping and the import costs right away.
Mistake #4 Lost or incomplete car documents
The minute you decide to ship your car overseas, think of its documents. Do you have a car registration paper and a certificate of insurance? If not, you'll need to postpone your car shipping from the USA, as these documents prove your ownership of a vehicle and the right to ship it. 
But that's far from all. To export a car from the US to another country, you also need to have temporary notarized POA, end-user statements, and more. And all this can be quite a headache to handle by yourself. That being said, each reputable international shipping company should give you peace of mind by taking care of mentioned papers.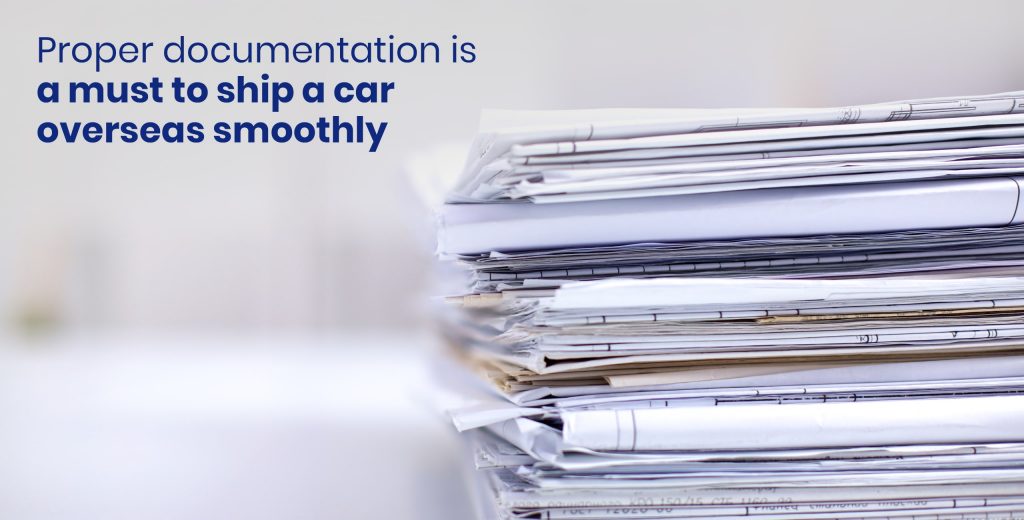 Mistake #5 Misunderstanding of shipping times
If you've booked shipping services from a professional company, you can rest assured that they will take care of its journey across the Atlantic. However, car shipping from the USA is a complicated process. It requires meticulous planning and takes time, so don't expect an immediate shipment. 
Atlantic Express Corp., which is a parent company of AEC Parcel Service, does everything in its power to rush this complex process. After all, they have more than 20 years of experience in this. The know-how and connections guarantee easy, fast, and secure car shipment for each client. And on top of that, Atlantic Express Corp. will provide you with all information you must be aware of.
Choosing professionals might be the best way to avoid mistakes when shipping a car overseas.