Difficult times call for decisive actions. Upon hearing the news of the outbreak of war in Ukraine, we, at AEC Parcel Service, have shifted our focus and inner processes toward helping those suffering from unprecedented terror.
AEC Parcel Service has over 10 years of experience sending packages to Ukraine and a vast and reliable logistics network. These combined put us in a unique position from which we're able to carry humanitarian aid, facilitate crossing the border and clearing customs, and deliver supplies to almost any part of Ukraine.
Once we realized that we remain one of the few still able to transport packages to Ukraine, we set ourselves a new goal of helping those in genuine need. And these are the actions we took in order to fulfill it.

Partnering with Ukrainian and Polish Non-profit Organizations
To provide the fastest and the most efficient humanitarian aid delivery, AEC Parcel Service has teamed up with reputable non-profit organizations. We have carefully selected, vetted, and established partnerships with prominent charities in Ukraine and Poland as these areas are affected by the war the most.
Having a direct link with humanitarian aid organizations that are the closest to people whose lives were shattered by the war ensures that the supplies reach those who truly need them. It also enables us to identify the most urgently needed aid and simplify the customs clearance.
Currently, we're working with these non-profit organizations:
Raising Donations with HelpTogether
AEC Parcel Service is also joining efforts with a US-based non-profit organization HelpTogether to raise donations in order to ensure faster and more efficient humanitarian aid delivery. HelpTogether was founded in response to the outbreak of conflict in Ukraine with the goal of helping those suffering from the terror.
Every collected dollar helps to cover the international shipping expenses and to buy more aid supplies. For more information and to make a donation, visit here or refer to HelpTogether website directly.
Joining Operation Freedom Fighter
AEC Parcel Service has combined efforts with partners to carry out various initiatives to deliver humanitarian aid to Ukraine. One of them is Operation Freedom Fighter. It's a mission established by two Canadian non-profit organizations Dreampower Horsemanship and Operation Freedom Paws.
Operation Freedom Fighter was launched in early March when veterans and volunteers from these two organizations began collecting supplies specifically requested by the Ukrainian troops. We received the first collected shipment at our warehouse on March 24 and on April 2 it reached the troops in Eastern Ukraine. And that was only the beginning!
Dreampower Horsemanship and Operation Freedom Paws are still going strong as volunteers and veterans continue their work on collecting and shipping military aid to war-torn Ukraine. And we're doing our best to support them by ensuring fast and smooth aid delivery!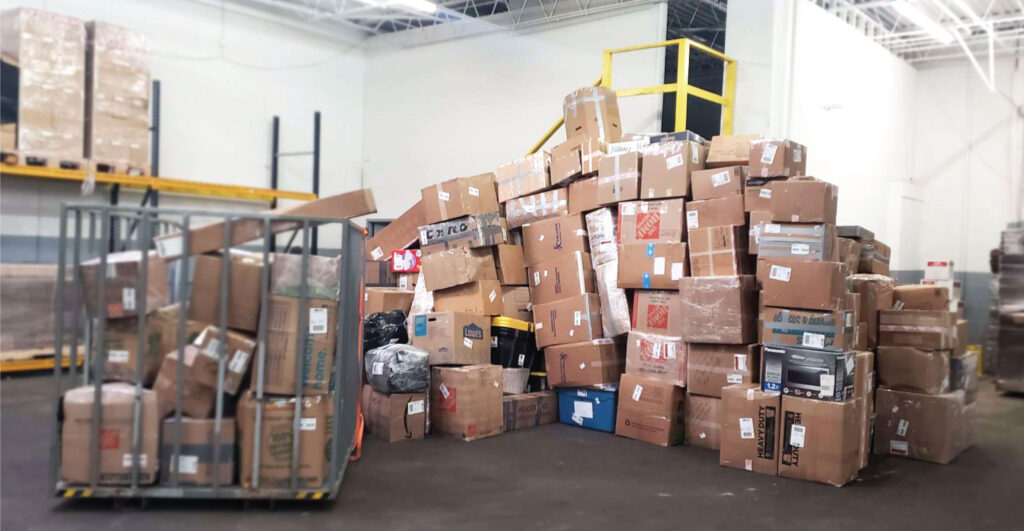 Uniting with Arlene Campbell Humanitarian Foundation
In April, AEC Parcel Service partnered with Arlene Campbell Humanitarian Foundation on the mission to deliver highly needed medical aid to hospitals in Kyiv, Ukraine. All in all, four parties were involved in the operation, forming an efficient aid collection and delivery chain.
Arlene Campbell Humanitarian Foundation was at the core, putting everything together. The United Methodist Committee on Relief (UMCOR) provided a generous grant, Ohio Health donated the supplies and AEC Parcel Service handled the shipping.
In total, over 47 000 pounds of medical supplies and equipment worth nearly $1 million were collected and shipped to Ukraine. The aid was received by and shared between the State Ukrainian Health Ministry Heart Institute, the Center for Pediatric Cardiology & Cardiac Surgery Clinic for Children, and the National Specialized Children's Hospital, all based in Kyiv. Learn more about this mission here.
Led by Lena Denman, Arlene Campbell Humanitarian Foundation has been sending medical supplies to Ukraine ever since its establishment in 2016. But the war created new difficulties for this mission. And that's where AEC Parcel Service stepped in and continues providing assistance.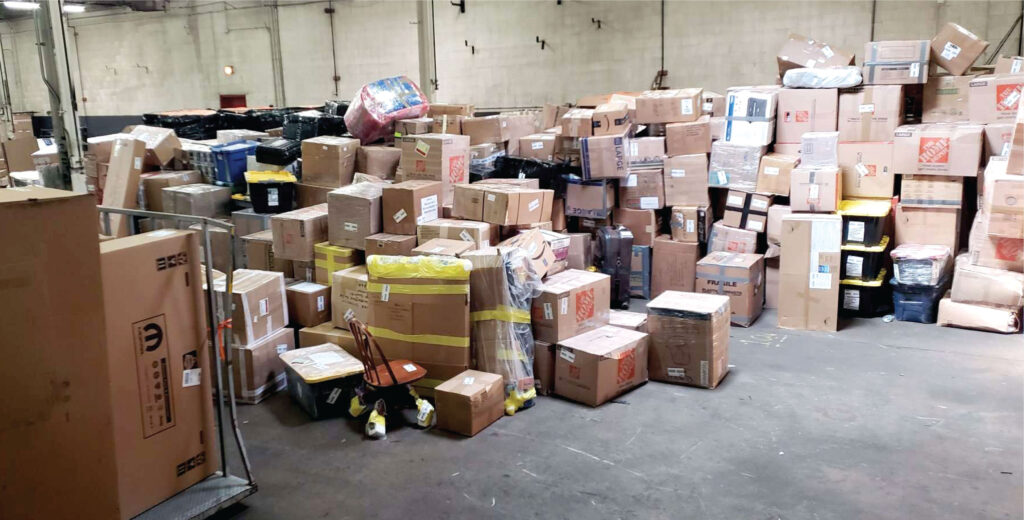 Cooperating with Pack the Plane to Ukraine
AEC Parcel Service is pleased to have united efforts with the non-profit organization Pack the Plane to Ukraine to transport essential medical and personal supplies to war-ravaged Ukraine which experiences great difficulty in accessing even the basic resources. 
The organization was established by Natasha and Vitaliy Poylin with the help of Stacy Mytty and aims to provide help in a meaningful way. Vitaliy is a GI surgeon with Ukrainian roots. He was born and raised in Kyiv and was engaged in continuing surgical education and research at Kyiv Regional Hospital until the conflict broke out. Therefore, for Pack the Plane to Ukraine this mission has a more profound and personal significance.
We, at AEC Parcel Service, also understand the urgency and importance of helping people whose lives were torn apart by war and are committed to providing support to the best of our ability. 
As the need for help only increases, AEC Parcel Service continues its efforts to deliver humanitarian aid to Ukraine by uniting with partners on this noble mission. We have joined hands with other generous donors, including Complete Clothing Co., MPOWERD Inc., Mustangs for Mustangs, and Mark J. Lindquist to ship greatly needed supplies. And there's much more to come! Follow us on Facebook, Instagram, and LinkedIn to get the latest updates on these combined efforts.
We encourage everyone to contribute, too! You can do that by sending aid, making a donation, or spreading the word about this mission on your social media. For more details about how the processes are pieced together, visit our Aid to Ukraine page.