Shipping from the US to Europe for the first time? Feeling lost and confused? Then you've come to the right place!

It's no wonder that shipping internationally seems far more complex than shipping locally. When shipping to Europe, many things need to be considered. Customs duties, extended delivery times, and restricted items are the things no ones likes to deal with.
However, it's easier than you think it is. And the tricky parts should not scare you away from shipping overseas. Eventually, you'll notice that shipping from the US to Europe is pretty similar to sending packages locally. Only a few things are different.
Here we've covered the basics of shipping to Europe for those first-time shippers. Let's move on to it.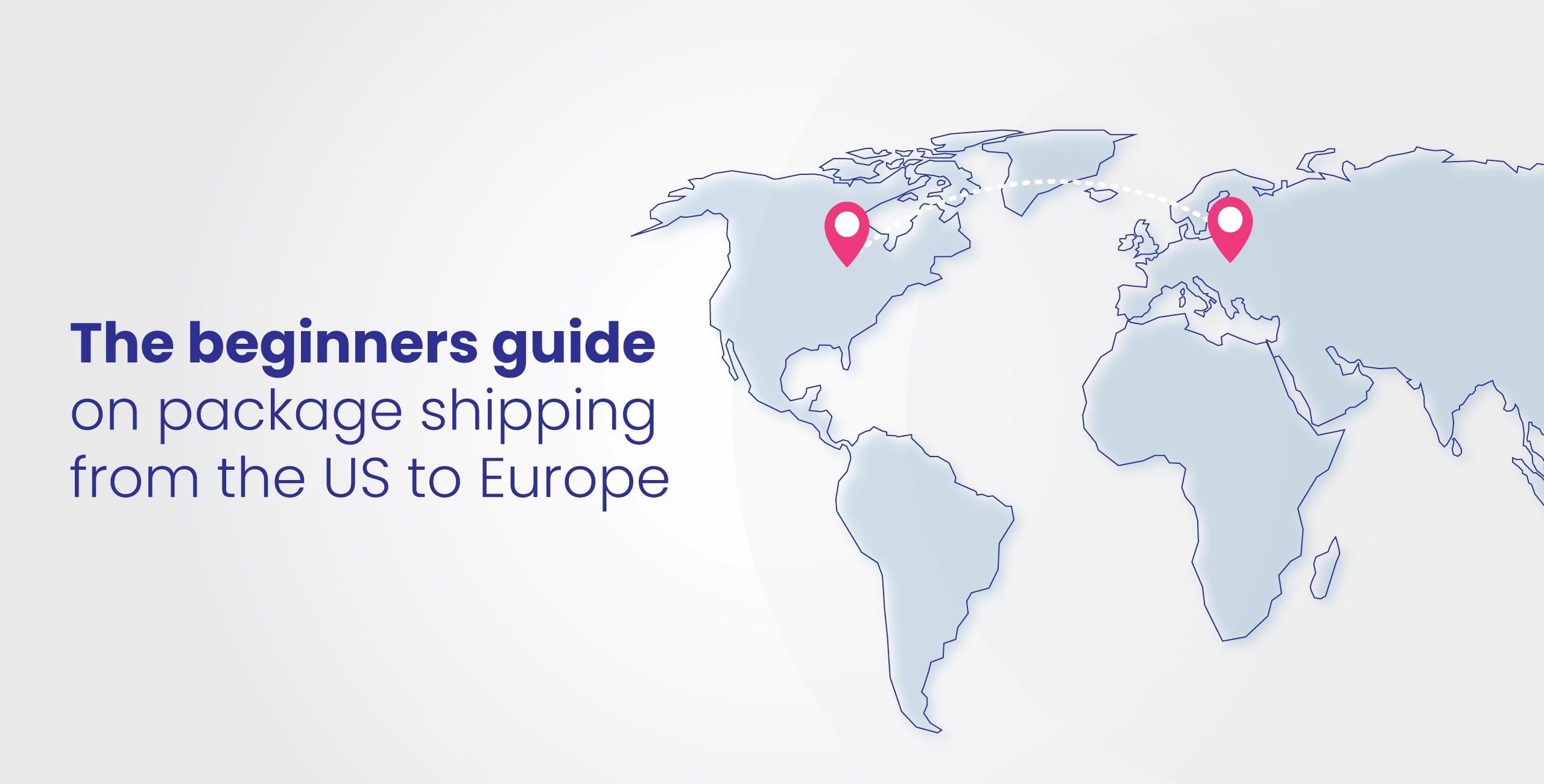 How long does shipping from the US to Europe take?
Europe stands out with its advanced logistic links and transportation system. Usually, shipping to Europe is smooth and doesn't take too long. When you ship packages with AEC, it normally takes 7 to 10 business days with express option and 4 to 6 weeks with the economy. 
Delivery times greatly depend on the shipping company you choose, as delivery procedures often vary by the carrier. For example, if you're shipping to Poland with AEC, the parcel will reach the destination point quicker because all our international packages go through our warehouse in Poland.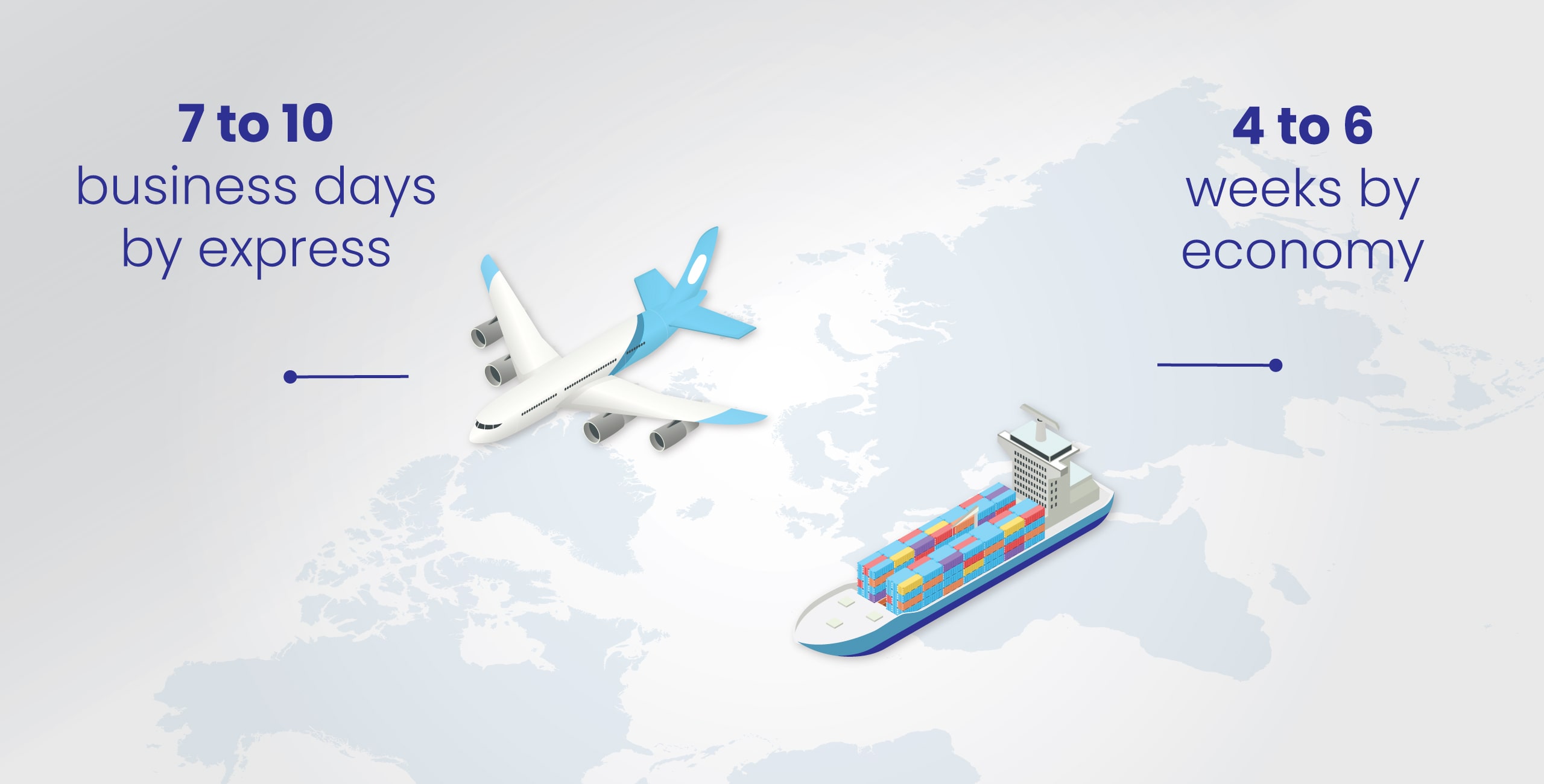 Is it safe to ship internationally?
Generally, international package shipping is a safe thing to do if you do it via a reliable package delivery company. However, although the chance is really minor, international shipments sometimes get lost, damaged, or stolen even with the most reputable carrier. 
When you ship from the US, you can protect your packages with package insurance. This way you will be reimbursed the declared value of goods in case something unexpected happens with your parcel. Although it usually costs extra, here at AEC we insure all packages for free. 
A package tracking option is also beneficial to assure the safety of your parcel. This way you'll know exactly where your package is at the moment. We provide our customers with 24/7 live and detailed parcel tracking for free with each shipment. 
Which shipping company should I choose?
Choosing a carrier for your shipments is a crucial part of a successful package delivery overseas. The international shipping market in the US is crowded with different shipping companies, so making a decision can become difficult.  
To avoid scammers and unqualified shippers, you have to consider a few factors. First, make sure your chosen shipping company has solid experience in the package shipping area. Then, read the reviews online to form an opinion on service quality. And of course, go with a carrier that offers reasonable shipping from the US to Europe rates.
Proper packaging is crucial if you want your items to reach the destination point in a good condition. It especially applies when you're sending packages overseas due to more complex transit procedures and extended shipping times. 
The rule of thumb is packing your parcel the way you would like to receive it. Use strong and not damaged packaging materials, seal all seams as much as possible, and take extra care of fragile items. Use plenty of internal packaging and avoid empty spaces in the parcel.
How much international shipping costs?
International cheap shipping is something you should seek, but it's easier said than done. Shipping from the US to European countries can start from as little as 0,85/lb and go up to unreasonable numbers. 
It usually varies by the destination country and by carrier rates. You can easily check our discounted shipping price to your destination point with our convenient shipping rate calculator.
How to deal with customs?
Understanding and complying with customs regulations is probably one the scariest parts of shipping from the US to Europe. Each country has different regulations on cross-border parcels, and customs regulate these rules.
Basically, it's a duty to import something into another country. This duty depends on the destination country and the goods you want to send there. That's why you will need to declare the value and the contents of your package each time you ship a parcel overseas.
The senders themselves are responsible for knowing and complying with customs regulations when sending packages internationally. So, it's smart to get expert help on customs. Hop into our country guides to get customs information on your destination country or contact the customs office to get the information.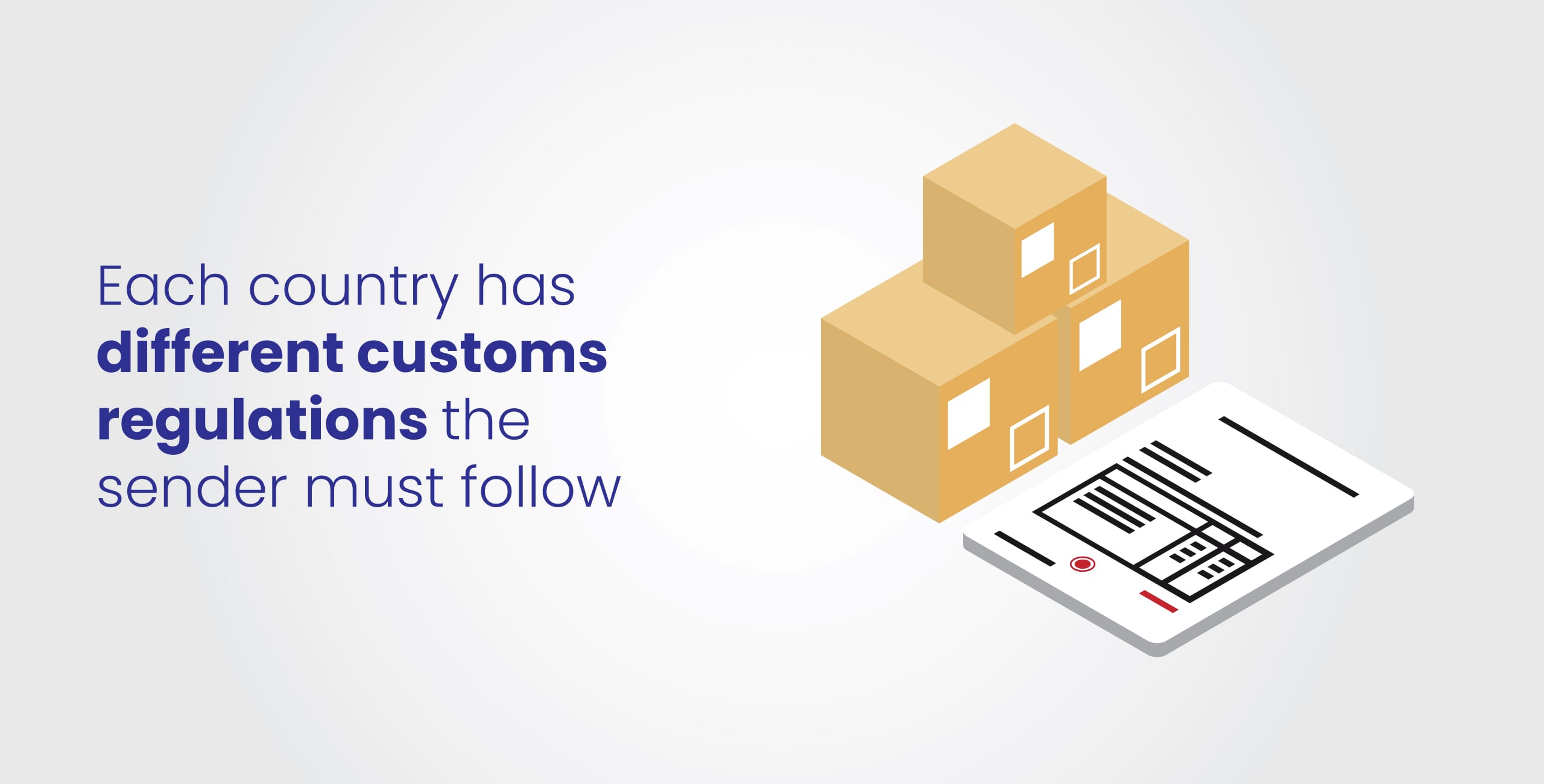 What can and can't I ship internationally?
The answer to this question is purely based on the destination point, as each country has differences in items they accept from foreign countries. So if you're shipping to Ukraine, you need to check what goods are prohibited there, and if you're shipping to France, you should familiarize yourself with the list applicable there. However, there are common item categories that are not allowed in most European countries when shipping from the US.
Generally, you cannot ship flammable, pressurized, or illegal things like weapons. Monetary instruments (e.g. cash, gold) and food are also prohibited from shipping to Europe. 
To get the full list of prohibited or restricted items on your destination point, refer to our country guides or research it by yourself.
What is the best way to ship internationally?
One of the easiest and cheapest ways to ship from the US to Europe is via AEC Parcel Service. We offer probably the lowest shipping rates on the market, provide you free package insurance and a convenient tracking option. Plus, your packages can be picked up straight from your doorstep by our couriers or you can leave them at one of our drop-off locations next to your home or office. Check our shipping rates here and get our premium shipping from the US services.