Couldn't find a convenient drop-off point near you? Or simply can't arrive and leave it in person? No worries! You can still ship your package overseas by sending it to us. Read on to learn more.
We understand that it may be difficult to find a nearby agent, or that the nearest location is simply too far away for you to reach. That's why we offer an out-of-state procedure to help you get your package to its destination. All you have to do is follow these 8 steps.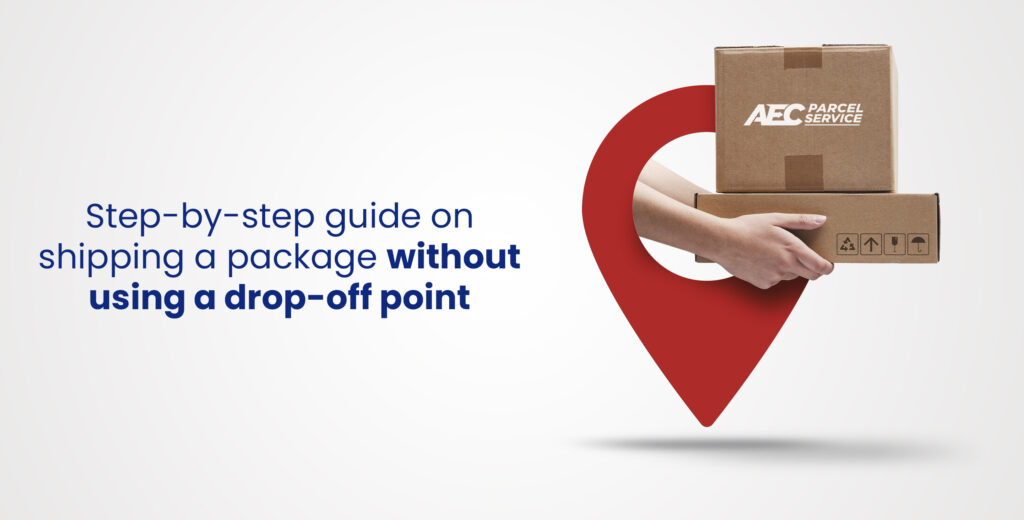 Step 1: Properly pack your parcel
Make sure your package is securely packaged with appropriate materials such as sturdy boxes, bubble wrap, and packing peanuts to prevent damage during transportation. If you're sending breakables and other delicate items, find the best tips on how to pack fragile items for shipping in our blog.
Step 2: Ensure that your parcel meets the dimensions and weight limits
Check that your package meets the allowable limits for dimensions and weight in the destination country. You can find this information in our Country Guides, which should be reviewed before handing over the parcel for shipment.
Step 3: Consult the dimensional weight calculation formula
To ensure accurate pricing, please review the dimensional weight calculation formula provided in our FAQ section. This will help you determine whether the actual weight or dimensional weight will be used in the final price calculation.
Step 4: Double-check the list of restricted items
Verify that your package doesn't contain any restricted items. Some items cannot be shipped, and it's your responsibility to ensure that your package complies with all applicable regulations. You can find more information about this in our Country Guides.
Step 5: Confirm that item quantity meets the limit allowed for personal-use
Ensure that the contents of your package do not exceed personal-use quantities. It's essential to make sure that the goods being shipped are not for commercial purposes. Attempting to import commercial quantities without the necessary licenses or permits can lead to additional fees, delays, and even legal repercussions.
Step 6: Fill out the shipping form
Download and print out the AEC Parcel Service shipping form. Fill it out, providing all necessary information such as the recipient's name and address, package contents, and declared value. If you don't have access to a printer, simply write down all the required information on a separate sheet of paper.
Step 7: Attach the shipping form to the outside of the package
Place the completed form inside an envelope and securely tape it to the outside of the package.
Step 8: Send the package to us via the courier service of your choice
If you live in the USA, ship the package you have prepared using the courier service of your choice (UPS, FedEx, USPS) to the following address: AEC Parcel MAILING 8801 S. 78th Ave. Bridgeview, IL 60455.
If you are located in Canada, ship the package to the following address: 3262 Lenworth Dr., Mississauga, L4X 2G1.
Once we receive your package in our warehouse, it will take 1–2 business days to process it. We will fill out a shipping declaration based on the information you provided and call you to collect payment over the phone by charging your credit/debit card. We will also provide you with an AEC tracking number for your package, which you can use to track your package on our website.
If you have any questions, don't hesitate to contact us at 312-626-6661 or at [email protected]. We're here to help!